Thank you for your message. It has been sent.
Billy Cobham
The Blues Kitchen, Manchester.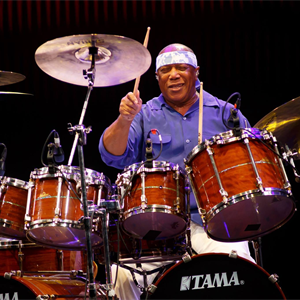 Billy Cobham
No one can dispute the fact that Billy Cobham is a legend in the jazz scene, whose work with trumpeter Miles Davis and then with Mahavishnu Orchestra rose him to the pedestal as one of if not the greatest drummer of the jazz fusion genre.
With a zest for performing live undiminished by his years of playing, it's our pleasure to welcome Billy back for a performance that will take from his classic album Crosswinds, as well as a selection of other hits from his expansive repertoire.